The Board of Directors is responsible for driving policy and growth, making decisions based on AP charter, promoting AP values and community engagement.  Assisting staff and volunteers.
Our Founder
Barb Windgassen began Anthem Pets in 2005 to help pets like these. She invested everything that she possibly could and with the help and generosity of the community, Anthem Pets has become what it is today: A 501 (c)(3) volunteer rescue with many years of valued and trusted service in Anthem.
President
Lori – LoriM@AnthemPets.org
My passion is fighting for those who cannot fight for themselves. I have always loved animals, so when the opportunity came to step up and fight, I did it with gusto. I started off fostering pets, then volunteering and later a position on the Board. Being voted in as President was such an incredible honor. Just being a part of this venerable organization is a dream. I hope to do justice to our cause and most importantly change many pet lives for the better.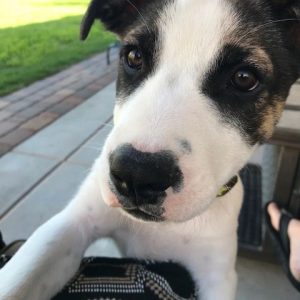 Vice-President
Adam – AdamR@AnthemPets.org
For as long as I can remember I always had pets in the house. After 14 years we had recently lost out dog, this sparked my desire to do more with animals. There are endless amounts of animals who are lost or just need a home for someone to love and take care of them. Words can not express the joy it brings me when we find that forever home for one of our cats or dogs. Most people say that they rescue animals, I truly believe they rescue us.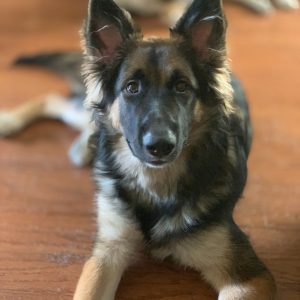 Treasurer
Angie – AngieW@AnthemPets.org
I grew up in rural Illinois where my love for animals and all things nature was introduced at an early age. We were surrounded by animals from cows to rabbits, dogs and cats and everything in between. Upon moving to Arizona, my love animals continues.
Microchip and eMail Coordinator
Taylor – TaylorW@AnthemPets.org
Sheriff Callie was my first rescue and she was pregnant. Callie's litter introduced me to the world of kitten rescue and I don't think I'll ever stop. The ultimate love and heartbreak is working in animal rescue. 
Lost & Found Coordinator
Sharon – SharonS@AnthemPets.org
I've been involved in reuniting the lost and found pets in our area thru Anthem Pets since 2013. Seeing all the sad faces behind bars at the pound makes me glad I can do my part to help pets avoid the pound by assisting with a local network to reunite lost pets with their owners.  I've also taken in my share of stray cats in Anthem and foster fails of both cats and dogs which has led to a very full house of furry babies.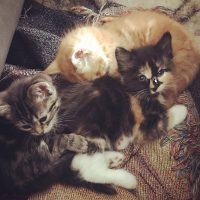 Director Owner Surrenders,  Emergency Transport
Angie – AngieJ@AnthemPets.org
My love for all critters no matter how big or small started as a very young child.  From petting the cows tongues to being the kid who brought the snake to school on the bus; I've always tried to save them all.   I would buy neglected pets to save them, get them healthy and vetted, then adopt them out. I love going out rescuing/trapping the strays, the beloved, escaped pets and watching the owners be reunited with their furbabies.