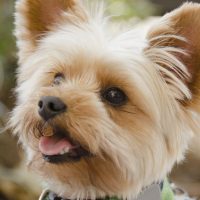 Dog Coordinator Assistant
Valerie – ValerieZ@AnthemPets.org
I have a love for all animals and believe that every animal deserves a loving home.  I  enjoy helping all animals to have a better life and believe every living creature deserves at a minimum love, food and shelter.  I previously worked with Tiny Paws rescue group in the Midwest  rescuing dogs from puppy mills all across the US and placing them in loving homes. I  am currently the assistant dog coordinator with Anthem Pets Rescue helping to coordinate placement for all the dogs we help find homes for.
Volunteer Coordinator
Cheri C. – CheriC@AnthemPets.org
The reason I like to work in animal rescue, is I am a true animal lover of every kind. I feel bad for animals that are have to suffer due to the owners, or are abandoned without homes, or are just neglected. I want to try to help them all! 
Newsletter and Events
Cheryl – CherylV@AnthemPets.org
I have been volunteering in animal rescue since 2001 and helping Anthem Pets since 2014. I also do Trap/Neuter/Return of feral cats. 
I divide my year between Arizona and British Columbia. I like traveling, camping and being outdoors.