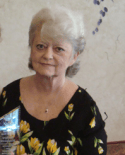 When someone dumped a sick and elderly cocker spaniel at an Anthem park, it was the last straw for resident, Barbara Ward-Windgassen. This wasn't the first pet she had helped, and there seemed to be no end of dogs and cats in need. Barbara invested everything she could, and with the help of the community she founded Anthem Pets in 2005.
Sadly, Barbara lost her battle with cancer, but her dream lives on. Since its founding Anthem Pets has grown into a 501(c)3 non-profit with dedicated volunteers and fosters working 365 days a year. Through their efforts abused and abandoned animals get a second chance, and many lost pets are reunited with their owners through the use of a Pet Hotline and a very active Facebook page.
Please click here to read about volunteering with this group of animal lovers!
When a pet becomes our responsibility, it receives a wellness check-up, is vaccinated, microchipped, and spayed or neutered. It then stays with a foster until it is adopted. Some found pets are sick or injured and we work with our veterinary partner, Daisy Mountain Vet Hospital, to determine the best course of treatment for these animals.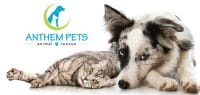 Because we do not have a shelter, fosters are an essential component of the rescue. While we have some dedicated fosters, we always need more. Many of these families become what we lovingly call "Foster Failures", which means they've adopted the pet they were fostering. Please read more about fostering, and the great need for kitten fosters in the spring "Kitten Season"!
Thank you for loving animals and for helping us continue Barb's mission of compassion for our 4-legged friends.