It is difficult to believe, but someone dumped a black cocker spaniel mix at one of Anthem's public parks. She was an old dog and sick – seriously sick. Her condition could be summed up with the following words: AFRAID. HUNGRY. IN PAIN. HELPLESS. HOPELESS. Unfortunately, these words also describe other dogs and cats in Anthem. Barbara Ward-Windgassen began Anthem Pets in 2005 to help pets like these. She invested everything that she possibly could and with the help and generosity of the community, Anthem Pets has become what it is today: A 501 (c)(3) volunteer rescue with many years of valued and trusted service in Anthem.
Anthem Pets
currently provides coverage within the areas of Anthem, Arroyo Grande, Arroyo Norte, Anthem Parkside, Anthem Country Club, and Tramonto south to Dove Valley. Please see the map below. Over the years, Anthem Pets has rescued hundreds of abandoned or lost dogs and cats in the area outlined above. The number of rescued pets includes the elderly black cocker spaniel mix that was abandoned at a park. Anthem Pets began giving the cocker the veterinarian care that she desperately needed as soon as she was rescued, but her recovery was uncertain.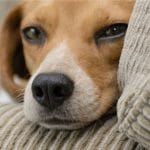 We strive to do more than just alleviate the suffering of a few dogs and cats. Our primary goal is to implement a well-rounded animal welfare program that provides education and resources to the community, as well as promotes responsible pet ownership so that pets aren't abandoned or neglected in the first place. We are happy to say that since 2005 Anthem Pets has grown as an organization and made headway toward this goal. Our passion for helping pets in Anthem is now deeper than ever.
Anthem Pets
is maintained primarily by volunteers. They work tirelessly to provide numerous services for animals and pet owners in Anthem. Many of these services are related to providing medical care for abandoned and abused animals, as well as helping these animals find new, qualified and loving homes. Our volunteers also work to reunite lost pets with their owners through the use of a Pet Hotline and a very active
Facebook page.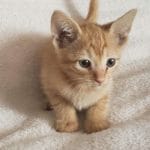 Every one of our volunteers is a hero and one of these heroes offered to provide hospice care for the rescued black cocker spaniel. Contrary to all expectations, the cocker made a slow but complete recovery and found a loving home. Today she is named Marge and those first words that we used to describe her have been replaced with the following ones: HAPPY. SECURE. CARED FOR. LOVED. LOVING. As we go forward, Anthem Pets is going to continue working to make a difference – a life-changing difference – in the lives of dogs and cats here in Anthem, as well as in the community as a whole.  Come meet our
TEAM!