ANIMAL LOVERS UNITE! Join friends and family and feel a great sense of community when you host a fundraiser to benefit the animals of Anthem Pets!
Fundraising Ideas
What are your hobbies or passions? Channel your creativity and your love for animals into your own community fundraiser. Don't forget to ask your employer or favorite business about matching funds for your event!
Car Wash
Garage Sale
Exercise/Yoga class or event
Bake Sale
Cornhole Tournament
Golf Tournament
Jewelry Party
Have a Party with a Purpose by turning your next party into fundraiser by asking for donations in lieu of gifts
Host Concession Stand at local sport events
Run Cook Off
Raffles / Auctions
Casual dress work days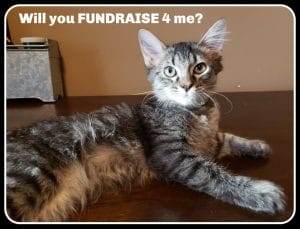 Are you ready to start? Please contact us at 480-287-3542 or email Rescue@AnthemPets.org to discuss your idea.